I recently had a chance to visit Rythmia, one of the first legal plant medicine retreat centers in Guanacaste, Costa Rica. During the week I stayed there, I attended 4 plant medicine ceremonies, yoga classes, breathwork classes, various workshops, 2 colonic cleanses, and visited their SPA center. 
In this post, you will learn everything you need to know about Rythmia, what you can experience there, how I liked the center, and if it's worth visiting.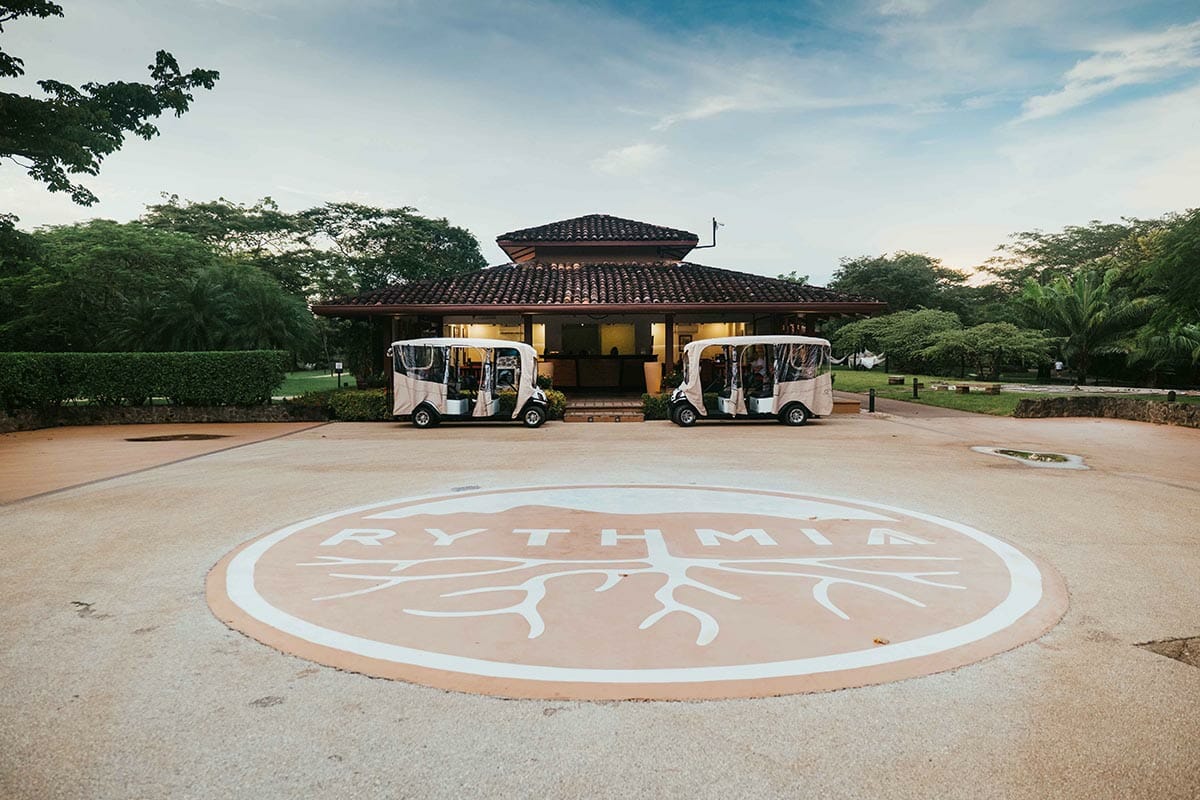 Why Rythmia?
When I decided I wanted to attend plant medicine ceremonies, I wasn't sure where to go, but I had 3 primary conditions:
It needed to be legal
I wanted to feel safe
And I didn't want to go into the middle of the jungle
After a short research, a friend suggested visiting Rythmia, the life advancement center in Costa Rica. I have checked the reviews about the place and was shocked to see so many positive reviews!
So, I booked the room at Rythmia, and less than a month later, I was already on my flight from Europe to Costa Rica. After 16+ hours on the plane and 48 hours of not sleeping, I finally arrived at this sacred place. 
First Impressions
When I arrived at Rythmia, I was tired and anxious, but I immediately fell in love with the place and people. The resort is beautiful, and even though you are not in the middle of the jungle, you are immersed in the beautiful Costa Rican nature. People treat you like family, and everyone is trying their best to support you through your journey. The villas are clean and spacious, the pool is more than big enough, and the food they offered was 100% organic and top quality.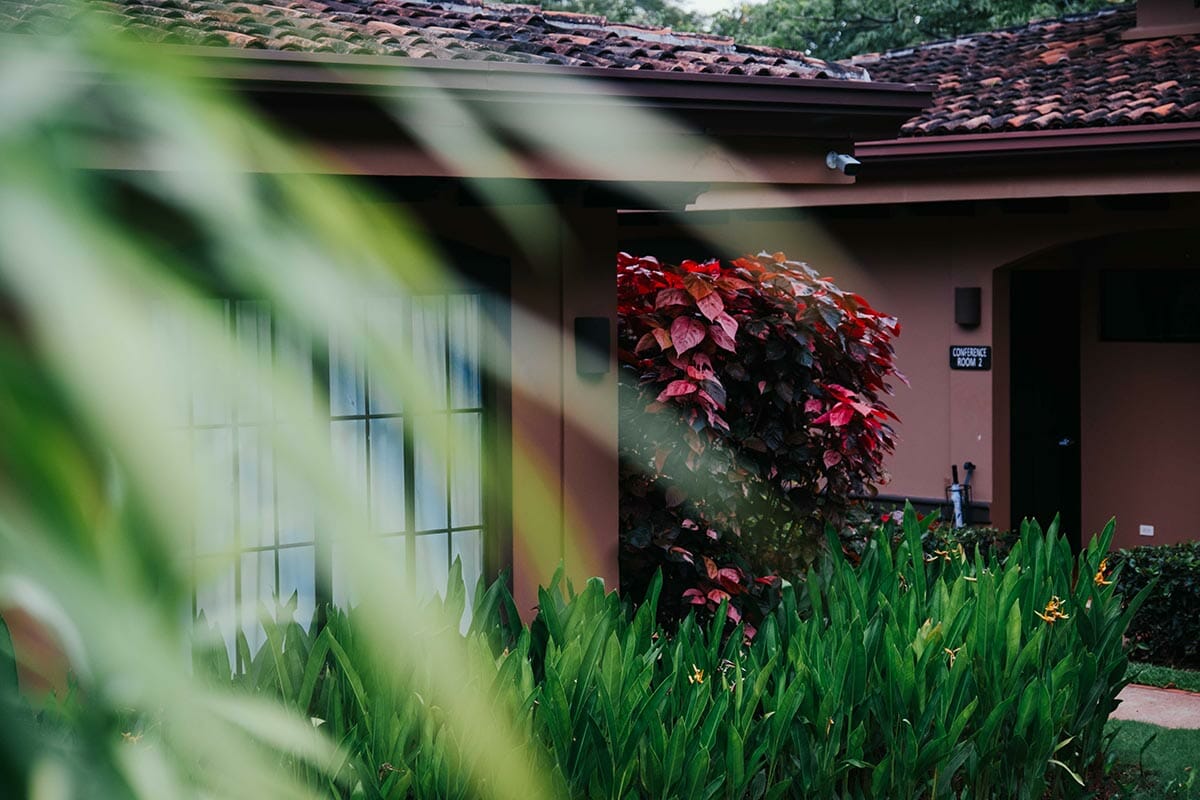 All of that helped to control my anxiety until the first workshop. That's when Gerry Powell (the founder) and his amazing team presented the whole program. At that exact moment, I realized there was a tough week in front of me. If only I knew how hard it was going to be…
Day 1
I arrived in Rythmia on Saturday, so I had the chance to meet people from the previous week. I spoke to about 10 people, and everyone (yes, everyone) had a peculiar "glow" around them. They were all very calm, happy, and so friendly. I wondered what had happened to them until one of the guys said: "Do you like rollercoasters? Because expect the craziest rollercoaster ride in your life. And guess what – it has already started."
At that moment, I wasn't really sure what he meant by that…but I do know today. 
So the first day felt like I was on vacation, and I spent most of Saturday by the pool enjoying my free time. Then in the evening, I joined the "old" group for the breathwork class, which was my first shocking moment at Rythmia. The breathwork was quite normal, 30-min "Wim-Hof-like" breathing called "Breath of life," so that was fine. What was quite strange were the emotions people experienced at that breathwork. People were crying, laughing, and had "out-of-the-body" experiences after 30 minutes of hyperventilation. Well, a week later, my group experienced basically the same things, but that day it felt weird, crazy, and downright uncomfortable.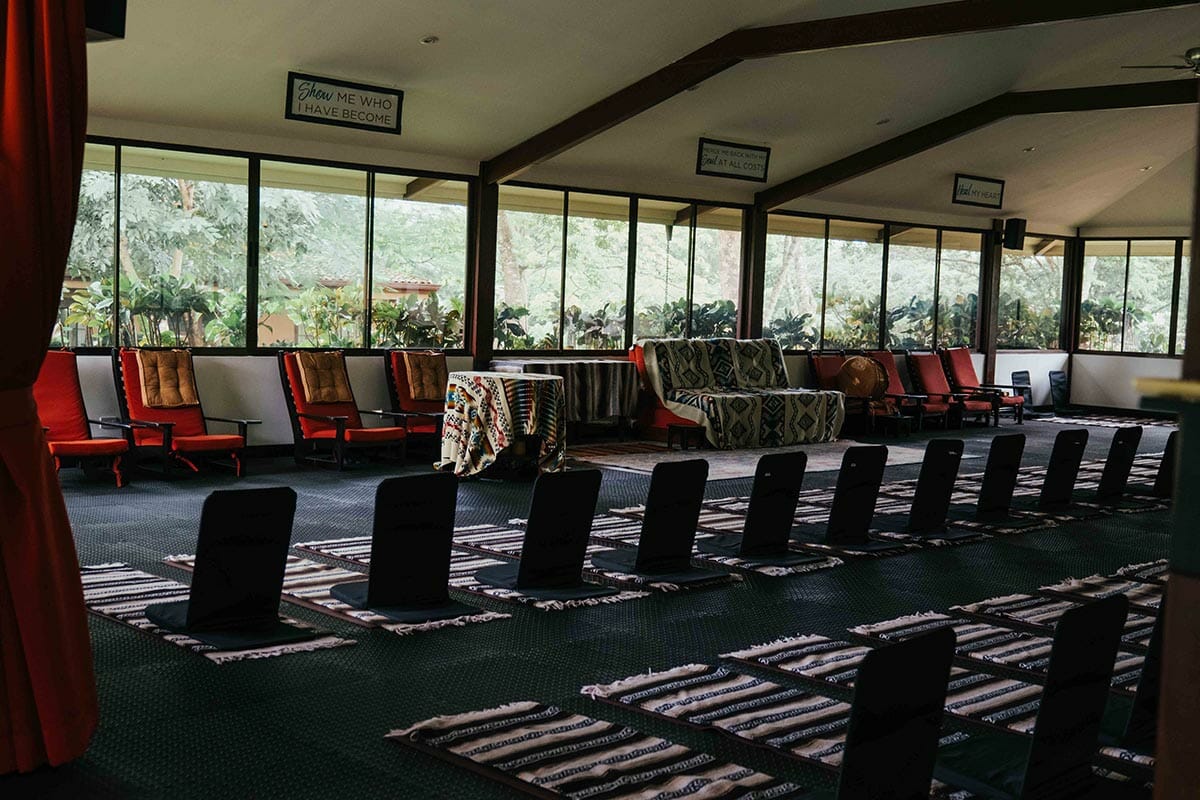 After the breathwork, I ate a delicious dinner (or was the breathwork after that? I'm not sure) and then headed back to my room. Instead of falling asleep easily in a beautiful, 2-bed apartment, I was still thinking about what happened at that breathwork. 
Day 2
The second day was nothing special, but we had the first "introductory" workshop, where I met other people from my group and the week's program. I was shocked at how many activities were planned for us, and I knew that it would be a hard but fun week. 
I met a few fantastic people, some with challenging and emotional stories, which made me quite emotional. Since I am (or used to be) quite an introvert, I held myself back, but I soon realized that was completely unnecessary in such a great group. 
After the introductory class, I was ready for the most important class on Monday, where Gerry would tell his story, and other team members (like Dr. Jeff, etc.) would explain in detail what to expect from the week and how to prepare for the best results. 
Day 3 – THE day
Monday was quite a busy day. I met Gerry, a fantastic person with so much energy and crazy stories he loves to share. I also met dr. Jeff, the psychologist and head of all programs at Rythmia. I talked to other team members who promised to support us during our stay. 
After all the workshops, I had my first cleanse which I had booked in advance. I wanted to minimize the chances of any unwanted accidents during the ceremonies, hence the cleanse. 
After the cleanse, I felt slightly uncomfortable in my body, especially because I was just 2 hours away from my first plant-medicine ceremony. So I headed back to my room, talked to my girlfriend, who was thousands of kilometres away from me, and then slowly walked to the Maloca – the central house where the ceremony was about to happen. 
When I got to the place, at least half of my group of 85 people were already there. The air was quite electric, most people were whispering, and I could feel the anxiety and nervousness. Luckily, some people had visited Rythmia before (or had experience with plant medicine), so they tried to calm us down. Of course, they failed at doing that, and there was a good reason for that.
As soon as I stepped into the Maloca, I almost wanted to turn around and run away because what I saw scared the hell out of me. There were about 85 mattresses in the Maloca, each with its bucket (yes, for puking) and a roll of toilet paper (yes, for shi*****). There were about 20 shamans in the house praying and doing some weird things that I didn't understand then. The place was smoky, and it smelled like a mix of strong Indian spices (that was before 85 people started puking), and for a moment, all I wanted to do was run away. But I stayed, and I am happy I did. 
After we chose our mattress, the main shaman presented himself and the whole ceremony to us. He was very calm, but even this didn't help me calm down. I was getting more and more nervous, and at a certain point, I even started shaking. 
After the introduction, it was time to drink the plant medicine. I got into the line quite quickly, so it took me less than 5 minutes to come in front of the shaman, ready to drink the medicine. Finally, he filled up my cup, blessed it, and handed it to me. As soon I smelled the medicine, I knew that shit was about to go down. And how right I was. 
So I drank my first cup (which was drinkable, but nothing more than that), went back to my mattress, laid down, and started breathing deeply to calm down. Without any success, sadly. 
Each minute I was getting more nervous, my mind was racing, my body was shaking, and I had no idea what I was doing there. 
Some time had passed, and they called for the second cup. I hesitated a bit, but when I saw almost everyone standing up, I slowly stood up and walked to the shamans. After drinking the second cup, I laid down again, hoping this weird experience would end soon. I felt completely sober and present, but suddenly I started feeling nauseous. Sadly, I couldn't puke to eliminate nausea, but I managed to calm myself down because I noticed that I wasn't extremely high and that nothing terrible would happen.
But as soon as I calmed down, a person next to me started puking violently, and someone else started screaming like crazy. Then the next person started puking; one started jawning, and one fell on the floor very emotional, and that's when I felt like being in the mental institution from which there was no escape. Ever.
The night was rough, but I didn't experience any extraordinary things. I just felt nauseous the whole night, and I was "in my head" until about 3-4 AM when the ceremony ended. After the ceremony, some people shared their weird but fascinating stories, and I slowly returned to my room, hoping to feel better soon. 
When I arrived to my room, I had my camera set up ready (for the vlog I was shooting), and that's when I figured out something was wrong with me. For whatever reason, I couldn't figure out how to turn on the camera (which I can normally do with closed eyes in 2 seconds). I was scared for a moment because I thought I was losing my mind. 
Then I wanted to call my girlfriend, but I couldn't unlock my smartphone, so I became scared to death. That's when I heard my friendly neighbor returning to her room, so I ran out and asked her if she could help me with the camera. But when I saw her all pale and shocked, I knew I was talking to the wrong person. 
Luckily, I remembered that I needed to breathe slowly if something went wrong, so I did it, and about 20-30 minutes later, I started feeling better. I finally called my girlfriend to tell her I had made a big mistake coming here (of course, I changed my mind later). 
She needed an hour to calm me down, and at about 5.30 AM, we stopped talking. But even though I was exhausted, I couldn't fall asleep because the only thing on my mind was that 3 more days were waiting for me, and I had no idea how to survive that. 
Day 4
The 4th day started with yoga and continued with a couple of workshops. We had the first integration class, where people shared their stories from the previous night, and I can tell that hour was absolutely crazy. The amount of "out-of-this-world" stories I heard was enough for one lifetime. 
Funny, listening to all those stories helped me calm down, especially because of the support of other team members at Rythmia. 
So after lunch, a sudden shift in my mind got me more motivated and positive for the second ceremony. So at about 5 PM, I was ready to head towards the Maloca again.
I walked faster, and I was less scared than the day before. When I arrived at Maloca, more positive energy was in the air. Despite knowing what was about to happen, we were all calmer, which was why my second ceremony was so much better! Or so I believe…
I had a very emotional night with lots of crying and letting go. I purged a lot and felt lighter and happier with every purge. While writing this (4 weeks after the experience), I remember the second night very vividly, and I still feel a massive relief in my body. 
That was the night I achieved my first small miracle, and I'm sure this night will stay with me until the end of my life. It was emotionally complicated but magnificent!
Day 5
Day 5 was similar to the previous day – lots of workshops, lots of talking about the previous experience, and lots of thinking. However, the energy in Rythmia started shifting from very tense and electric to more positive and calm. Many people I talked to had no negative thoughts in their minds anymore, and everyone was so present all the time, including myself. 
I felt slightly high during the day but was 100% in control. I was feeling very motivated for my third ceremony. 
When I got to the Maloca a few hours later, I knew immediately that it would be a fun night. I cannot explain why I felt that way, but I just felt it. And guess what – that was the best night of my life (without any doubt). I was dancing, letting my fears go, and I felt like I was the king of the world. 
The night was physically demanding, so when it ended at about 3 AM, I laid down and fell asleep on the mattress in front of about 85 people. I probably slept for about 30 minutes, but when I was woken up, I felt like a completely new person. It was so magical it's hard to describe!
I returned to my room feeling ecstatic, self-confident, and motivated. I also fell asleep right when I got into my room.
Day 6 – The last ceremony
Before my last ceremony, I was tremendously tired, and I felt I got what I needed during the first three ceremonies, so I wasn't motivated to return to Maloca again. But since I was already in Rythmia, I pushed myself one final time. "Maybe it is the last time taking Ayahuasca, so let's get the most out of it," I said to myself. 
A few hours before the ceremony, I had my second colonic cleanse, which wasn't the most pleasant experience. Still, it helped me avoid any kind of unwanted accident during the ceremony, so it was worth it. 
The last ceremony was the longest, starting at around 8 PM and finishing the following day at around 9 AM. We also drank a different, stronger, and more disgusting type of Ayahuasca called Yage. Since I was tired even before the ceremony, I was afraid I'd crash the following day. But luckily, I fell asleep in the middle of the ceremony (after puking wildly for a long time) and slept for a few hours.
From that perspective, my last ceremony was pretty quiet and calming, but on the other hand, it took the last piece of energy from my body despite the short sleep.
So after the ceremony ended, I felt so tired I decided to go to the clinic in Rythmia so that they would give me some electrolytes. I ended up sleeping for a few hours in the clinic, which helped me recover. 
I want to thank the whole Rythmia team again, especially those at the clinic, because they were so friendly, loving, and helpful, it is hard to believe! 
The Last Day
I spent the rest of my stay at Rythmia trying to understand what happened, what I saw and experienced, and what can I learn from it. I felt blessed, connected to everyone and everything like never before, and very much in love with myself. 
Most people had this funny grin on their faces (including myself), but I'm still unsure whether it was because of what we experienced or because it was finally over. Probably the former. 
I spent the last hours by the pool talking to my new friends and already making plans for the things I was about to change in my life. 
Is There Anything I Didn't Like?
Despite the hardship I went through, this was one of the most amazing experiences in my life that has changed me forever. And even though Rythmia is an amazing place, there were a few things I'd love to see improved. 
One is that most of the stuff at Rythmia is quite expensive (also the products in their store, upsells, etc.), which I think doesn't make much sense since you already pay the premium price for the stay. 
Secondly, you are not allowed to leave the resort at any time (besides going to the beach for 1-hour with their shuttle), which is weird and unnecessary. That shocked us all, and I'd love to see this changed.
Lastly, this was a very demanding week both physically and psychologically, so I could have prepared myself better for it. Rythmia could do a bit more before our arrival to explain how hard it would be. This would be very helpful! 
Apart from that, I loved my stay at Rythmia!
Ryhmia Cost + Booking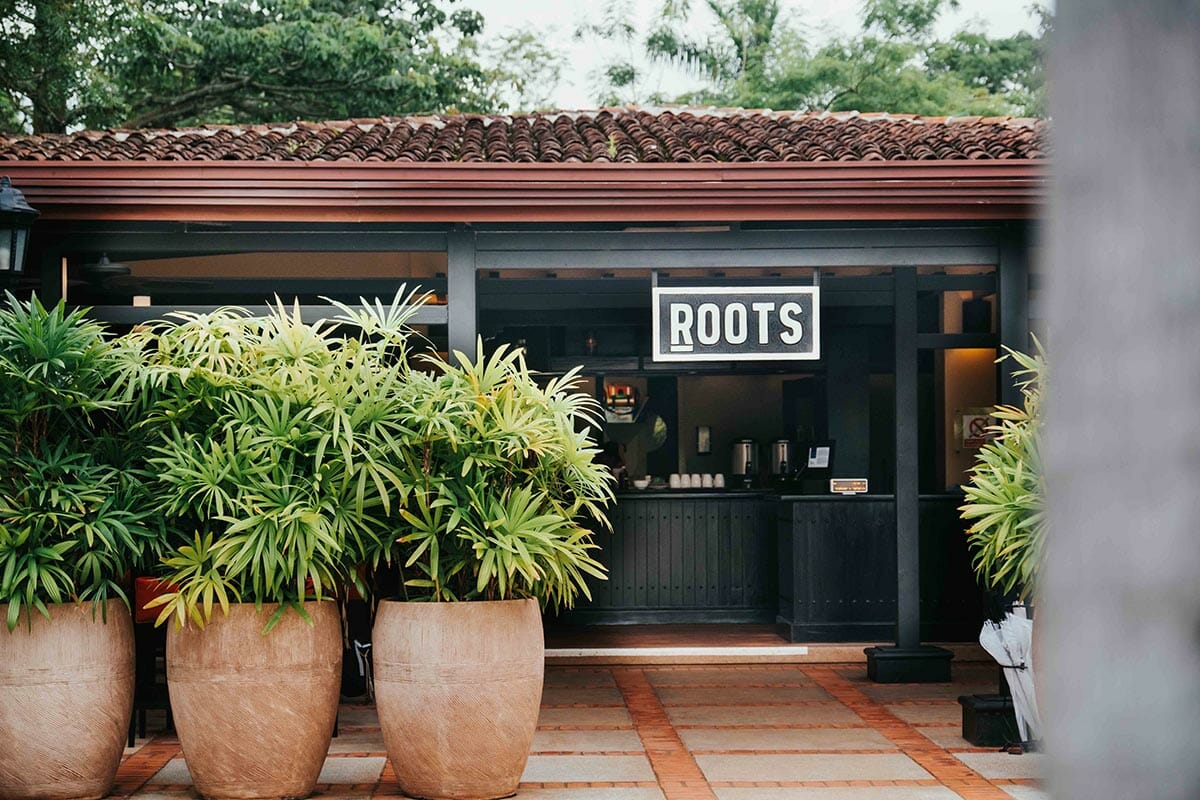 I don't want to talk about the prices since they often change them due to the high demand, but you may pay anywhere between $2000-7000 per person for the whole week. Of course, the high price includes all the additional things like massages, cleanses, the juice program, and more. 
If you are interested in visiting Rythmia, click here, and ask for the offer. If you mention YOURINCEPTION or my name and use the link above, you may even get a better deal! ;) 
Was It Worth It? 
Without any doubt, this week at Rythmia was the most brutal week of my life. It was physically and mentally demanding, mind-challenging, it threw me out of my comfort zone over and over again, and it opened questions I will probably never have answers to.
I experienced things that one can hardly believe are possible, and I cannot rationally explain many things that happened. 
I have seen, heard, and experienced things only a few people will believe, but I know what happened, and I will never forget that.
Despite being challenging, my week at Rythmia was the best thing that ever happened to me. It showed me I could go out of my comfort zone, I could "let things go" if I wanted to, and that life is way more miraculous than I had believed. 
About a month later, while writing this post, I'm calmer than ever; I'm motivated, my body is connected to my soul, and I'm enjoying life more than ever. 
I have a new morning routine that I absolutely love, I started doing yoga, I meditate daily, and I am more physically active than ever.
I used to be a typical introvert, but I have changed and love the new me. 
I'm not sure what the future will bring, but to be honest – I don't care anymore. Today has been a great day, and that's all that matters to me. 
If you decide to go to Rythmia (more info here), I can promise you that you're going to have a tough week, but I can almost guarantee you that at the end of the week, you will feel similar to me. I'm not particularly eager to bet, but if I have to, I bet that you will have the best experience of your lifetime – as challenging, mind-blowing, and life-changing as myself.
And if you decide not to try the plant-medicine or want to go somewhere else, that's great, and I fully support you. Trust me, you already know what you need to do, so follow your intuition.