Do you want to boost your brainpower? After years of research, we created this list of the best nootropic supplements. Check it out to find the best nootropic stack of 2022.  
Best Nootropic Stack 2022
When people search for nootropics, they usually search for nootropics stacks. A nootropic stack is a supplement that contains two or more nootropics combined.
The main advantage of nootropic stacks is that they provide stronger nootropic effects, are more convenient for supplementing, and are usually more affordable.
However, as soon as you start combining nootropics, you need to avoid potential side effects. Therefore, it is crucial to only buy top-quality nootropic stacks with proven safety and potency.
All of the nootropic stacks on our list:
Are premium quality
Are produced in GMP certified facilities
Come from reputable brands
After testing almost every single nootropic stack on the market, this is our top list of nootropic supplements.
The best nootropic stack of 2022: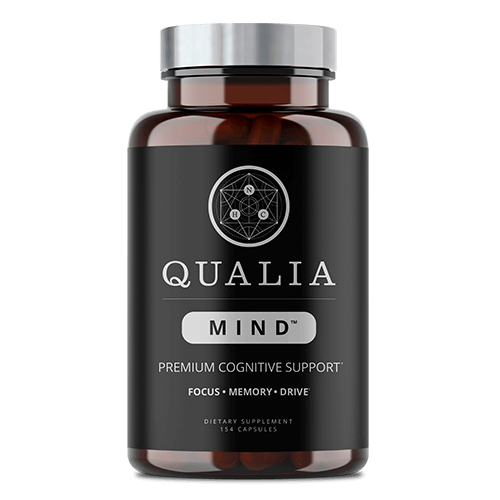 Qualia Mind is an outstanding nootropic stacs developed for health-conscious high-achievers who care about their brain health and performance.
Use a discount code YOURINCEPTION for 15% off!
Out of hundreds of nootropic supplements, we had to choose a few that stand out. We looked at over 30+ ranking factors, including our own experience with the supplements. Based on the detailed analysis, here are the best choices. 
7 Best Nootropic Stacks On The Market
The best nootropic stacks on the market in 2022 are: 
Qualia Mind – The winner of 2022 
Mind Lab Pro –  Best price/performance nootropic
Qualia Focus – Best budget nootropic stack
Alpha BRAIN – Best nootropic stack for focus
Performance Lab Mind – Best simple nootropic stack
MadMonq – Best nootropic stack for gamers
Best Overall Nootropic Stack
Without any doubt, Qualia Mind is currently the best nootropic stack for focus, attention, memory, motivation, and overall brain support.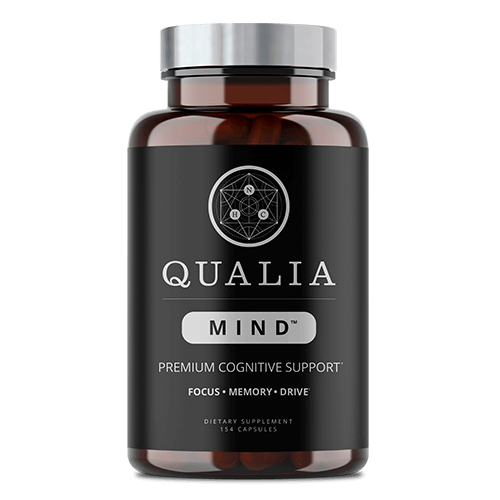 Qualia Mind is the most advanced brain supplement on the market. It's a premium product that will boost your cognitive skills and provide optimal brain health.
Qualia Mind is one of the most comprehensive nootropics in the world today. It contains 28 potent nootropic ingredients. Qualia's formulation amplifies all the aspects of cognitive enhancement and nervous system functioning.
It provides multiple cognitive benefits, including improved focus, attention, energy, and memory. 
If you consider all important factors such as quality, research, formulation, dosages, customer feedback, etc., Qualia is among the best supplements ever developed.
We recommend it to biohackers and highly active professionals who can afford it. 
Because of the mentioned reasons, it is our winner of 2022!
Use a discount code YOURINCEPTION for 15% off!
Best Price/Performance Nootropic Stack
The nootropic stack that delivers the most for its price is Mind Lab Pro.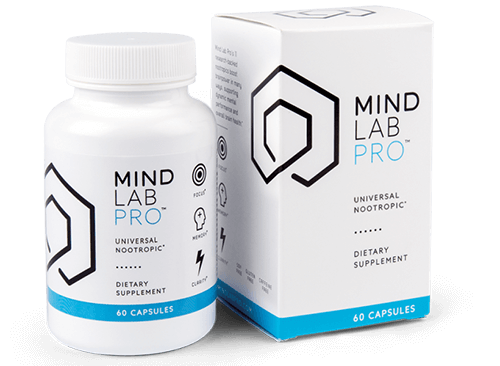 Mind Lab Pro is a nootropic supplement for memory, focus, productivity, and long-term brain support. Besides, it impacts mental performance, mindset and has a structural impact.
This dietary supplement is caffeine-free, non-GMO, soy-free, allergen-free, gluten-free, and vegan-friendly. It stands out because it functions as a complete-brain optimizer, but it is safe for extended use. 
OptiNutra, a company that developed Mind Lab Pro, had introduced Mind Lab Pro in 2016. Since then, they optimized the Mind Lab Pro formula multiple times. 
The result is a potent nootropic stack that contains some of the best nootropics on the market that deliver short- and long-term effects.
Because of that, Mind Lab Pro has been one of our all-time favorite nootropic stacks. 
We recommend it to people who want to improve their focus, brainpower, mental performance, and brain health. 
Best Budget Nootropic Stack
This is a new category that we added this year. And the winner is Qualia Focus.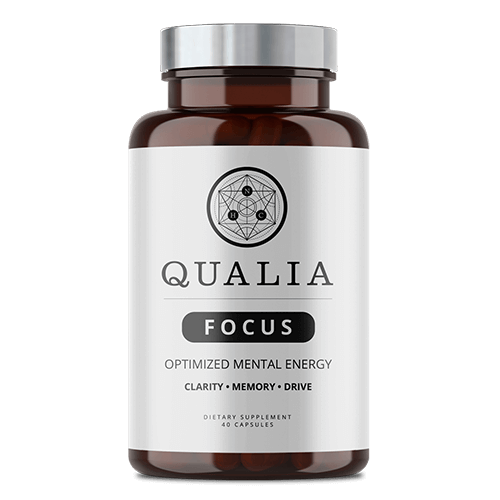 Qualia Focus is the budget nootropic stack on the market. It's effective for short-term brain performance, affordable, and safe for supplementation. 
At the price of $39.50 (or $19.75, if you subscribe), there is currently no better brain supplement on the market. 
Qualia Focus is a budget nootropic stack developed by Neurohacker Collective. 
It was designed to boost your mental energy, focus, clarity, and support memory. While it's great for short-term performance, it lacks effective compounds for long-term brain health.
That's why it is great for students and professionals who need brain support for a short period.
Because of its great price and low quality, Qualia Focus wins in our "best budget category."
Use a discount code YOURINCEPTION for 15% off!
Best Nootropic Stack For Focus
If you search for a relatively strong focus booster that doesn't contain any stimulants (like caffeine), Alpha Brain is one of the best products ever developed.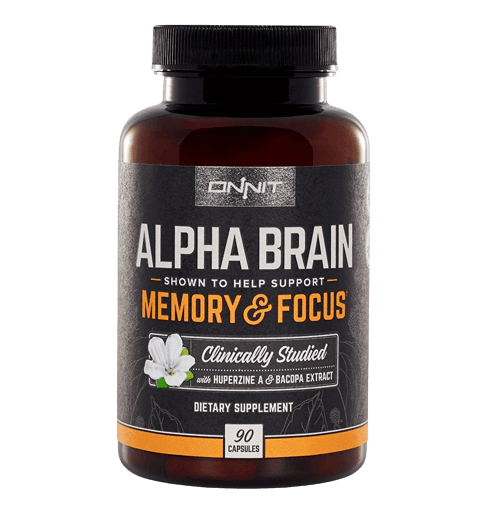 Alpha BRAIN is a brain supplement for memory and focus. Over a million bottles have been sold to customers worldwide since its debut.
Alpha BRAIN is a dietary supplement that helps with reasoning, problem-solving, remembering, and focus.
It contains 12 nootropic compounds, and it has a clinically proven formula.
Alpha BRAIN is a great nootropic stack for focus. However, its formula is not open-sourced, and it lacks a few essential nootropics for long-term brain performance.
Also, about 5% of people suffer from adverse side effects by taking Alpha BRAIN. 
That's why it is in 4th place. 
Use a discount code YOURINCEPTION for 10% off!
Best Simple Nootropic Stack 
Not everyone wants to take 10+ various nootropics, but still want to get a decent brain boost. In this case, Performance Lab Mind is a product for you.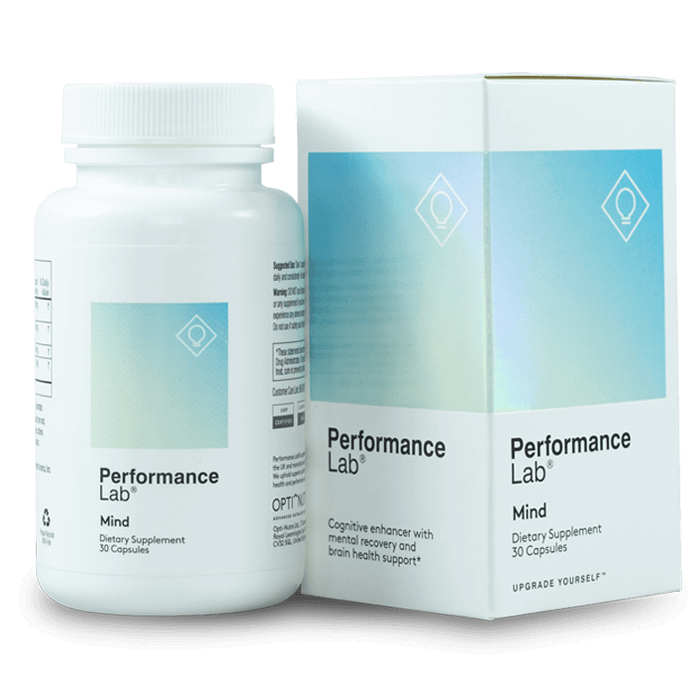 Performance Lab Mind is the simplest of the nootropic stacks on our list. It stands out from the crowd with only four nootropic ingredients, but don't let the simplicity trick you – this is a great nootropic stack. 
Performance Lab Mind was designed to provide crucial nutrients for optimal brain performance. And that's exactly what it does.
It's going to deliver crazy focus or energy, it's not going to improve your memory or mood, but it will provide a couple of the most important nutrients for peak brain performance and brain health.
If you have lots of energy and focus, but you still care about your brain health, then Performance Lab Mind is your supplement. 
Best Nootropic Stack For eGamers
If you are an eGamer and care about your brain performance, check out Madmonq, the best nootropic stack for eGamers of this year.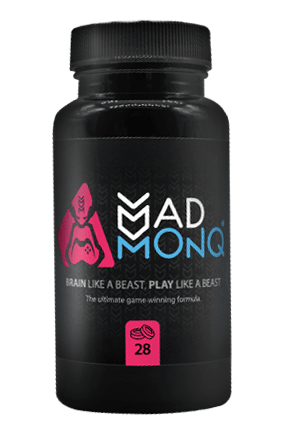 Madmonq is the most popular brain supplement among eGamers, and there is a great reason why: it delivers intense energy and focus. 
Madmonq is a supplement designed specifically for eGamers, but others can also use it. Unlike other supplements on this list, Madmonq comes in fine-tasting pills that dissolve in your mouth and have a blueberry taste.
Madmonq contains a few potent nootropics and a high amount of caffeine, making it so powerful.
EGamers, who generally drink lots of energy drinks for brain performance, love Madmonq, and we understand them.
However, Madmonq lacks a few crucial nootropics for long-term brain performance, so if you don't want to take blueberry tasting pills specifically, we suggest you choose one of our better-rated supplements.
What Is A Nootropic Stack?
Nootropics and nootropic stacks are not the same things. Nootropics are individual compounds that are part of a nootropic stack. 
Nootropic stack contains multiple nootropics combined in one product. These nootropics work synergetically. 
Many of them complement each other. Stacking nootropics either provides stronger benefits or multiple different benefits. That's what makes nootropic stacks popular. 
There are always two ways to go about nootropic stacks: You can make them at home or buy a premade nootropic stack. We recommend "DIY nootropic stack" only to experts who know the science behind nootropics.
If you are not an expert, you should look for premade nootropic stacks. Our top-rated nootropic supplements are high-quality, effective, and safe for long-term use.  
Nootropic Stack Guide
We have tested over 100 nootropic supplements since 2015. That's what gives us the knowledge to differentiate between high- and low-quality supplements. 
The more we are involved in the biohacking community, the more we also understand what people search for. 
Sure, not every supplement will work for everyone, but the science is precise. And our extensive research and testing confirms it.
As a result, we have created this list of the best nootropic stacks that we currently recommend. 
It's based on the complex evaluating system that we have been developing for the past few years. So, you can be sure that the products that we recommend are by far the best in the world.
Here you will find a wide variety from the most advanced nootropic stacks to others that provide the best price-performance ratio.
We quarterly update this list to keep it up-to-date. 
What to Look for in a Premade Supplement
Before buying, how do you know if a premade nootropic stack is good or not? If the label says, "#1 Best Doctor Recommended Brain Health Stack Ever!!" do you take it at its word?
We hope not.
Indeed, you can never be 100% certain of a formula's results until you try it yourself.
However, five observable criteria can guide you through your nootropic buying process. These criteria are:
1. Smart Ingredient Choices
Do the ingredients deliver the benefits advertised on the supplement's packaging?
For example, if you're looking at a sleep aid, do the ingredients contribute towards better sleep and relaxation? Or is that 300 mg caffeine on the "supplement facts" going to be a problem?
Research the ingredients. Supplement brands often make big promises yet deliver a simple caffeine pill without any high-quality compounds.
Always search for nootropics backed by clinical research. You can easily find them by searching the name of the nootropic with "ncbi" included in the search.
2. Ingredients Dosages
Are the dosages high enough to work? Are they too high?
Supplements tend to go on the lower end when it comes to dosages. One exception is caffeine, which is often overdosed.
For there to be sufficient dosages across the board, a supplement needs to pack only a modest amount of ingredients with a high enough serving size (e.g., capsules per serving).
With the exception of multivitamins, formulas with 20+ ingredients tend to have weak dosages.
3. Bio-Available Ingredient Forms
Choline bitartrate is a common ingredient that fails to do much of anything for brain health. This is because it's unable to cross the blood-brain barrier (BBB).
Cognizin is a more bio-available source of choline, given its ability to cross the BBB.
Standardized herbal extracts offer a higher potency than plain powder herbal ingredients.
4. No Proprietary Blends
If you can't see the dosages, how can you know if they're sufficient or not? Uh, duh, you can't.
This is the problem with proprietary blends. Certain brands hide a formula's ingredient dosages. Here, the supposed intent is to hide a formula's "proprietary secrets" by concealing its ingredient dosages.
This is pretty much BS, for the most part. Supplement companies that offer great dosage levels tend to reveal those numbers, not hide them.
Try to avoid proprietary blends.
5. No Additives or Fillers
After surveying the Supplement Facts, look next to the "Other Ingredients" and count how many additives are here.
In general, if the number's high, you're likely dealing with junk. FD&C colorants, magnesium stearate, fillers – these aren't necessary.
And some additives can be detrimental to your health. Plus, vegans may inadvertently consume animal byproducts by eating gelatinous capsules.
Look for supplements with simple and clean capsules with a minimum amount of additives.
6. Synthetic Nootropics vs Natural? 
Synthetic nootropics (or so-called man-made nootropics) are very popular, but many are illegal for sales due to the lack of research. Some of the most popular synthetic compounds include piracetam, aniracetam, and noopept. 
Also, make sure that brands are not selling you smart drugs (like Modafinil) instead of real nootropics. 
Until we understand the effects of these compounds better, we suggest avoiding them and sticking to natural nootropics only. 
7. Synergies
When nootropics are smartly combined, they work in synergy and multiply the effects. For example, if you want to boost your memory, combine Bacopa monnieri with citicoline. Citicoline will increase the level of acetylcholine, while Bacopa will inhibit acetylcholinesterase. 
Another great synergy is between maritime pine bark extract (a potent antioxidant) and Lion's mane mushroom. Maritime pine bark extract contains proanthocyanidins that boost circulation in the brain and flavonoids that increase BDNF (brain derived neutrothrophic factor) levels. 
Lion's mane mushroom stimulates NGF production that promotes neural growth. This results in improved neuroprotection and neurogenesis. 
Always search for such synergies before buying a nootropic supplement. 
8. Negative Interactions
In most nootropic supplements, you can find nootropic substances that work extremely well together and can provide cognitive-enhancing effects. However, the same nootropic that causes synergistic effects can also cause adverse side effects if not combined smartly.
For example, combining 5-HTP with too many compounds that boost serotonin can be dangerous, especially if you take SSRIs. 
On the other hand, supplementing Ginkgo Biloba, a popular nootropic, while taking an Aspirin can cause hyphema. 
So, you always need to read the instructions before using nootropic stacks. 
Best Standalone Nootropic Compounds
To understand which ingredients make a nootropic stack great, you need to know the basics of individual nootropic compounds. Most potent nootropics enhance cognition and provide health benefits, but they work in many different ways.
Here we share our top-rated and scientifically proven individual nootropics.
Alpha GPC
Alpha GPC is a natural choline compound found in the body. It is a well-researched compound and safe for long-term use. [*] Alpha GPC delivers choline to the brain and increases the production of acetylcholine. [*] Because of that, it provides many cognitive boosting effects.
Research shows that supplementing Alpha GPC improves memory and accelerates learning. [*] In addition, Alpha GPC can slow down cognitive decline. [*]
Supplementing Alpha GPC can increase stamina and help with fatigue. Since it works as a dopaminergic, it has a positive impact on the mood as well. [*]
Early research shows that Alpha GPC can be used as a pre-workout supplement as well.
The optimal daily dosage is 300-600 mg. Keep in mind that Alpha GPC is used medicinally in Europe, so you need a prescription for it.
A great (and maybe even more potent) alternative to Alpha GPC is citicoline.
Citicoline
Citicoline is the generic name for CDP choline, a building block of cell membranes. [*] Citicoline is a compound that was developed in Japan for treating stroke.  Citicoline supplements have been recently used as cognitive enhancers. 
Studies show that citicoline can enhance memory, improve circulation, improve mood, and slow down aging.
Citicoline has been studied in people with age-related memory impairment. Studies show that citicoline supports memory in such individuals. It is especially effective for people during aging. [*]
Other studies show that citicoline improves glucose metabolism and increases blood flow which is crucial for optimal cognition. It also has neuroprotective properties and acts as a membrane stabilizer. It also helps to protect the function of brain cells after a brain injury. 
It may also help people with minor visual impairment. [*]
Citicoline also increases brain energy (ATP) and speeds up the formation of brain membranes in healthy adults. [*]
The typical daily dosage is 250-1000 mg.
L-theanine
L-theanine is an amino acid known to reduce anxiety and promote relaxation without drowsiness. [*]
L-theanine is a must-use nootropic if you want to boost your focus, reduce stress levels, or support sleep quality.
Many combine l-theanine with caffeine, but even without doing it, supplementing l-theanine can enhance focus in challenging tasks. [*]
Another study published in the Journal of Clinical Psychiatry found that supplementing l-theanine increased anxiety in people with schizophrenia. [*]
Other l-theanine benefits include:
anti-tumor effects
reduced blood pressure
reduced resting heart rate
The recommended daily dosage is 100-200 mg.
Phosphatidylserine
Phosphatidylserine is a fatty nootropic substance that protects every cell in our body. It is vital for the proper functioning of the nerve cells in the brain. [*]
Based on the available research, supplementing phosphatidylserine improves memory, mood, ADHD and helps with depression. [*] [*] [*] [*]
Even though FDA does not regulate nootropics and supplements, phosphatidylserine is the only FDA-approved food supplement on our list due to its potent effects.
The recommended daily dosage is 100 mg, taken up to three times.
Rhodiola Rosea
Rhodiola Rosea is an adaptogen herb that provides multiple benefits for our body and brain.
Most importantly, it increases our body's resistance to stress. When a group of people was given 400 mg of a Rhodiola extract for four weeks, they found a significant improvement in stress, fatigue, and anxiety. [*]
Rhodiola Rosea also has positive effects on fatigue levels and attention, as found in this study. It also reduces stress hormone cortisol levels. 
In addition, it has antidepressant properties, it can enhance brain function and help with physical performance. [*] [*]
If you are a highly active individual, we absolutely recommend supplementing Rhodiola Rosea.
The recommended daily dosage varies from 50 mg to 688 mg. We recommend taking a lower dosage (up to 200 mg) for a longer period.
Lion's Mane Mushroom
Lion's mane mushroom is one of the nootropics used for long-term brain health. It is known to protect the human brain and boost neuronal health. Its two active compounds (hericenones and erinacines) are responsible for this mushroom's potency. 
This edible mushroom increases Nerve Growth Factor (NGF) in the brain. This is a group of proteins responsible for the growth and survival of neurons. [*]
Lion's mane also helps to prevent neurodegeneration, fights inflammation, and boosts our immune system. [*] It can reduce nitric oxide levels and lower oxidative stress. 
One animal study showed that a Lion's mane extract could reduce the weight of colon tumors in mice. [*]
Lastly, amyceneon, a compound found in Lion's mane, has been shown to have antidepressant properties. [*]
The recommended dosage is 500-1000 mg, taken up to three times daily. 
Bacopa Monnieri
Bacopa Monnieri is one of the most popular adaptogen herbs on the market. It has been used for centuries by scholars who wanted to have more brainpower and be less stressed. 
Supplementing Bacopa Monnieri (Brahmi) improves spatial learning and the ability to retain information. [*] It also improves vocabulary, spelling, processing sounds, and understanding words in kids. [*]
It provides anxiolytic effects, and increases the body's resistance to stress. [*]
It has antioxidant properties and neutralizes free radicals. As such, it can help with brain cell repair and overall brain health. [*]
Lastly, it may help with ADHD, depression, cancer, gut health, and it can boost cognition in healthy adults. 
The recommended daily dosage is 300 mg of a Bacopa Monnieri extract. Keep in mind that the extract has to contain 55% of the active compound bacoside. 
These are just some of the individual nootropics that we recommend supplementing. You can find these ingredients in most nootropic supplements. To find more about other nootropics, check our nootropics list. 
So, if we have to take only one of the nootropics stacks, which would that be?
Best Premade Nootropic Stack in 2022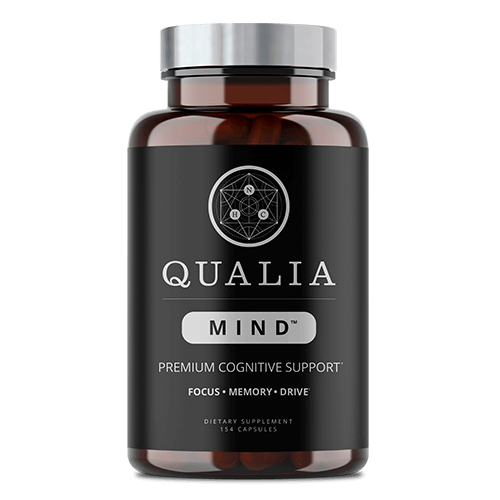 If you had to take one nootropic supplement, you'd want one that covers all brain health and brain performance bases. One you can take every day without worrying about any long-term adverse effects or risk of tolerance build-up. And that's exactly what you can find in Qualia Mind. 
That's why it is the best-premade nootropic stack of 2022. 
Use a discount code YOURINCEPTION for 15% off!